Click Here And Get This Posted To YOU In PDF Format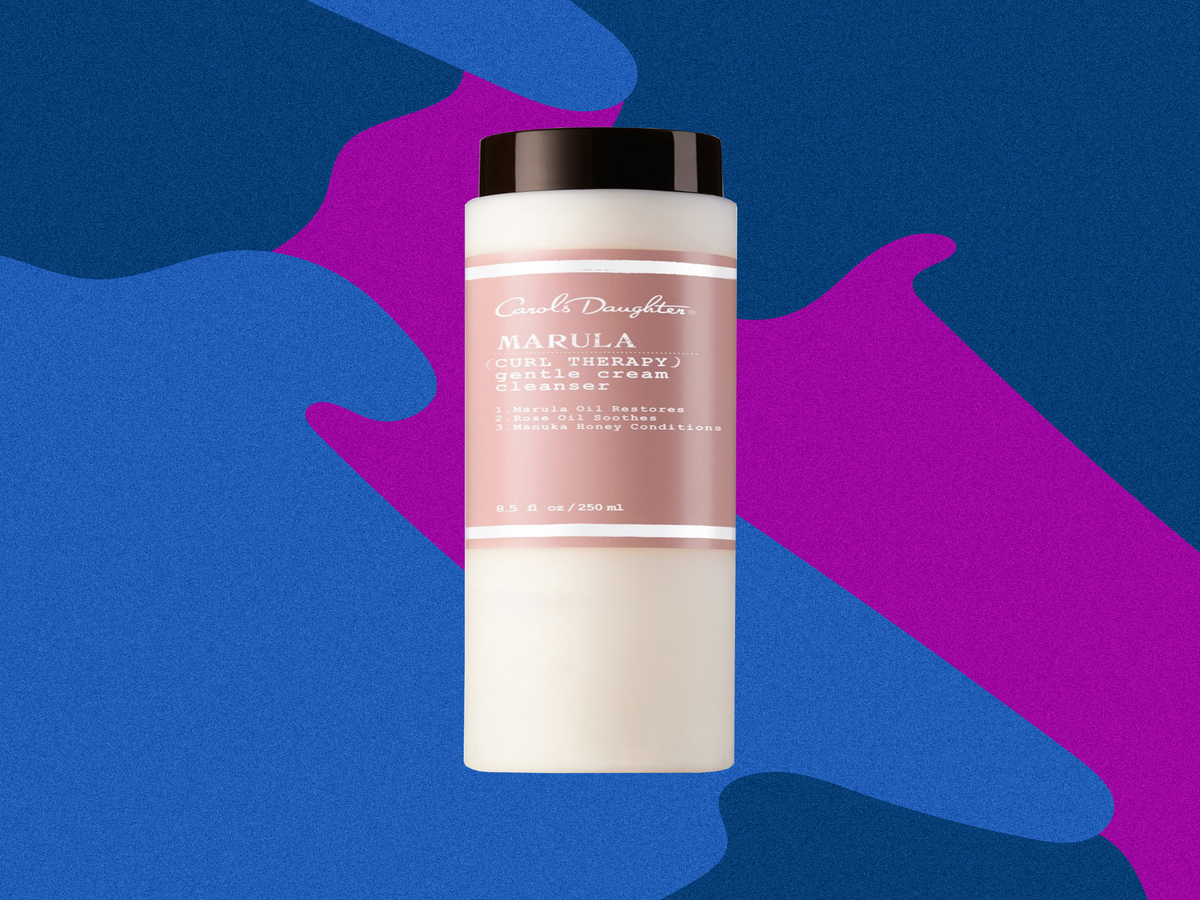 When I chose to go natural, I didn't really think about the work that would go into taking care of my fledgling baby 'fro. I hated having to get blowouts and touch-ups when I was relaxed, and couldn't afford to keep up with my weaves in college, so, in turn, natural hair should've been a breeze. Spoiler: I was wrong.
Even if your natural hair is short, it takes a lot of work — especially twist-outs. The results can be glorious (and can last for up to a week, too), but damn, are they time consuming. I've only been doing the natural thing for a few months, but your girl needs a break, which made we wonder: Is there a such thing as being a lazy natural?
"It's definitely possible," Michelle Breyer, cofounder of NaturallyCurly.com and author of The Curl Revolution told me. "You just have to find the method that works best for your lifestyle and your hair type. If it's not realistic to twist or braid your hair every night night, find another method [or product]." And even if you find perfection in a bottle, that doesn't mean that you're off the hook. "The laziest methods of curly hair care are still going to take a little bit of time, depending on your hair type. Textured hair is prone to dryness and breakage, so if you skimp on moisture or a nighttime routine, you just may wind up spending more time wrestling knots out of it later," she adds.
With that in mind, Breyer and a few other pros rounded up some of the best products that shave off a little bit of time in your routine, ahead. Reclaim your time, bbs.
Cleansers
"A great cleanser with bonding ingredients is where the defining starts," Dark and Lovely beauty educator Stephanie McLemore says. This option from the brand purifies and nourishes without stripping hair.
Dark and Lovely Au Naturale Curl Clay Cleanser, $9.99, available at Walgreens.
The creamy texture of this cleanser helps define curls, while its marula oil makes your hair insanely soft.
Carol's Daughter Marula Curl Therapy, $14.40 on sale, available at Carol's Daughter.
If you don't want to stretch your hair with heat, section off your strands and pull this through your 'do before conditioning. Trust us, it works.
hair rules Cleansing Cream, $29.99, available at hair rules.
Masks
"Use moisture-infused hair masks, especially with coconut oil or olive oil, to deep condition," celebrity stylist Marcia Hamilton advises. "Comb it through your curls thoroughly and rinse with cool water." Once damp, Hamilton says to let your hair hang dry (so, pull it downwards instead of up) with no clips and clamps — that way, your curls will really pop.
As I Am Hydration Elation Intensive Conditioner, $14.99, available at Amazon.
This argan oil-infused product has fantastic slip — and an affordable price tag, too.
Not Your Mother's Matcha Green Tea & Wild Apple Blossom Nutrient Rich Butter Masque, $8.99, available at Ulta.
Not Your Mothers Matcha Green Tea & Wild Apple Blossom Nutrient Rich But, $8.99, available at Ulta Beauty
No need to do that frantic product label check — this ultra-hydrating mask is spun with plenty of good-for-you oils, like abyssinia and soybean.
Klorane Mask with Abyssinia Oil, $26, available at Dermstore.
Leave-Ins
Deep conditioning is vital, but you've got to keep things moisturized in order for your curls and coils to pop throughout the day, too. Enter: leave-ins, which condition long after you leave the shower.
"I love using Iles Forumla Hair Serum as a leave-in conditioner," says celeb hairstylist Gregory Russell. "It softens the hair without being heavy, provides a light amount of definition, and makes your hair feel hydrated. For coarser textures, be a little more liberal with the product."
Iles Formula Haute Performance Finishing Serum, $44, available at Iles Formula.
"For thick hair, it's all about replenishing [lost] moisture," says hairstylist Adir Abergel. He loves applying this treatment once a week.
Leonor Greyl Tonique Hydrant Leave-In Moisturizing Mist, $43, available at Leonor Greyl.
Gels
Another curl-defining technique is finger coiling, Breyer says. "Just grab some gel and spiral the hair downwards," she instructs. Or, if you don't have time for that, take small sections of your hair and saturate with the gel of your choice. "I won't say they work for everyone, but a wide range of textures do find them useful," she adds. "They can work really well if you have hair in the tighter, type four family. If you're going to set your style with a dryer, I'd recommend using a super light touch with them, or you might get flakes."
Mielle Organics Honey & Ginger Styling Gel, $11.99, available at Mielle Organics.
You can't get much more nourishing than a gel that contains macadamia seed, avocado, jojoba, and almond oils.
Camille Rose Aloe Whipped Butter Gel, $16, available at Camille Rose.
Another selection with natural ingredients — this formula packs rice amino acids, tomato fruit ferment, and quinoa.
Briogeo Curl Charisma Rice Amino + Quinoa Frizz Control Gel, $20, available at Sephora.
Curl Refreshing Sprays
"These are another good way to define your curl pattern without much manipulation," Breyer notes. She finds them especially useful if you need more than just water to revive your waves.
Dark and Lovely Au Naturale Anti-Shrinkage Curl Refresher Spray, $7.19 on sale, available at Walgreens.
Solange and Lupita Nyong'o's mane man says that this baobab oil-fused option is lighter than a leave-in.
Vernon François CURL~ Moisture Spray, $26, available at Sephora.
R29 staffer Arianna Davis likes running this spritz through her 3b/3c curls after detangling.
Ouidad Botanical Boost Curl Energizing & Refreshing Spray, $20, available at Ouidad.
Curl Activator
If gels aren't your thing, a cream-based product might do the trick — but there's a caveat. "They're not for all hair types, especially [not for] fine hair," Hamilton notes. "Less is more for bouncy, happy curls. Some textures are more fragile and hold less curl memory."
AG Hair Re:Coil Curl Activator, $19.80, available at Naturally Curly.
Strong scent aside, this cream works wonders on coils by helping them separate. Smooth the formula through small sections from root to tip after co-washing.
Creme of Nature Argan Oil Curl Activator Cream, $7.95, available at House of Beauty.
Fans of this cream say that it's on the oilier side, so a quarter-sized amount or less will do you just fine.
Cantu Moisturizing Curl Activator Cream, $6.99, available at Naturally Curly.
Apply this coconut oil-based cream while your hair is wet to elongate your curls — and eliminate the need to use your blowdryer to do so.
Devacurl Super Stretch, $30, available eat Devacurl.
DevaCurl Super Stretch, $30, available at DevaCurl
Water Bottle
"A really great tool for refreshing and defining is the Curly Hair Solutions H20 Bottle," Breyer says. "It sprays water or your DIY refresher in a fine even mist like I've never seen before."
Curl Keeper H2O Water Bottle, $16, available at Frizz Off.
I know, I know: Paying nearly 20 bucks for bottled water — for your hair — seems preposterous. But the added amino acids are so good for you, and a little bit of the mist goes a long way to refresh day two (and three) curls.
Vernon François Mist~Nourishing Water, $18, available at Sephora.
Like what you see? How about some more R29 goodness, right here?
Castor Oil Is The New Coconut Oil — & Here's Why
Beauty Editor-Approved Hair Products To Grab At Target This Weekend
8 Weave Ponytails That Don't Require A Flat Iron
Read more: refinery29.com