Click Here And Get This Posted To YOU In PDF Format
"Life-changing." "Best dessert I've ever had." Pretty strong statements, right? Well, these are just two of the many flattering responses I've gotten about this banana pudding recipe from scratch. I have to admit it really is incredibly tasty and also gluten-free and Paleo-friendly! People who say they don't like bananas very much are even loving this healthier take on this classic Southern dessert.
Could this be the best banana pudding recipe around? According to many taste testers, yes, it really is. And if you layer the ingredients of this banana pudding recipe just right, you can create an incredible banana pudding trifle, which is sure to visually impress. Not to mention that the layering creates a series of perfect bites of banana, pudding, vanilla wafer and whipped cream.
Paleo Banana Pudding vs. Old Fashioned Banana Pudding
There are a lot of different banana pudding recipes out there. There's a banana pudding recipe with cream cheese, a banana pudding recipe with condensed milk or even a banana pudding recipe with sour cream. But if you're looking for a dairy-free recipe for banana pudding, none of these versions will fit the bill!
Typically, an old fashioned banana pudding recipe will also include milk and/or condensed milk, but not this recipe. The surprising thing is that this Paleo banana pudding won't leave you missing dairy products at all. With Paleo-friendly ingredients like coconut milk, this is going to be just as delicious, if not more delicious, then any old fashioned banana pudding recipe you've tried.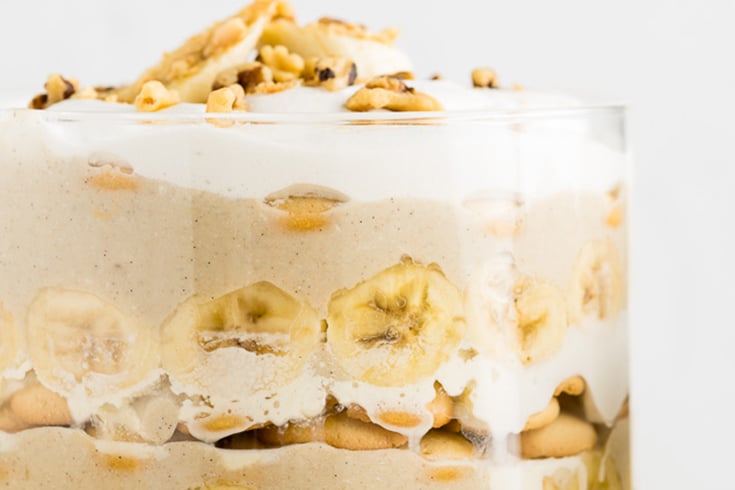 This recipe also keeps the banana slices separate from the actual pudding. So if you're someone that is completely steering clear of bananas while on the Paleo diet, no problem. Simply leave the banana slices out of the recipe.
A typical Southern banana pudding recipe is loaded with refined sugar. In this recipe, the bananas provide plenty of natural sweetness along with a little bit of maple syrup.
Banana Pudding Nutrition Facts
One serving of this easy banana pudding recipe with whipped cream contains about: (1, 2, 3, 4, 5, 6, 7, 8, 9, 10, 11, 12, 13)
312 calories
4 grams protein
23 grams fat
1.3 grams fiber
27 grams carbohydrates
16 grams sugar
46 milligrams cholesterol
113 milligrams sodium
0.2 milligrams vitamin B6 (12 percent DV)
1.3 milligrams iron (7.2 percent DV)
18 milligrams magnesium (4.3 percent DV)
168 milligrams potassium (3.6 percent DV)
3.2 milligrams vitamin C (3.6 percent DV)
13 micrograms folate (3.3 percent DV)
0.3 milligrams zinc (2.7 percent DV)
33 milligrams phosphorus (2.6 percent DV)
26 milligrams calcium (2 percent DV)
How to Make This Banana Pudding Recipe
This homemade banana pudding recipe is really not hard to make at all. First, you'll make the pudding by combining and heating the coconut milk, vanilla bean, eggs, arrowroot, cinnamon, maple syrup and a tiny bit of sea salt. You'll whisk this mixture until it thickens into a custard-like consistency.
While the pudding chills in the fridge (for about 60 minutes), you'll make the rich and creamy coconut whipped cream. Finally, you'll layer pudding, vanilla cookies, fresh banana slices and whipped cream. Top it all off with some walnuts, and you have yourself an incredibly delicious and beautiful dessert, perfect for parties and get-togethers. Let's get started.
In a medium-sized saucepan, combine coconut milk and vanilla bean with seeds scraped into the pot as well. Heat milk to almost boil. Then, reduce to low.
In a separate bowl, whisk eggs, arrowroot, cinnamon, ¼ cup maple syrup and salt until well-combined.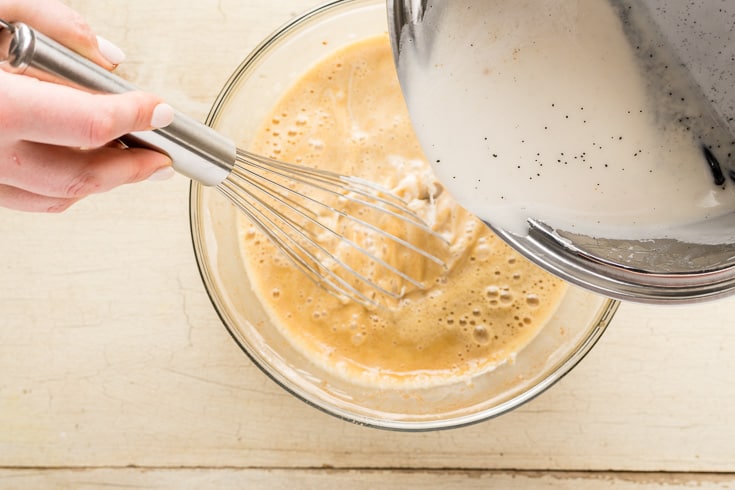 Temper egg mixture by slowly pouring heated milk into the bowl while whisking continuously.
Once all is well-combined, add this mixture back to the saucepan over medium-low heat. Whisk continuously until mixture thickens into a custard-like texture. Remove and let cool before placing in the fridge to chill completely.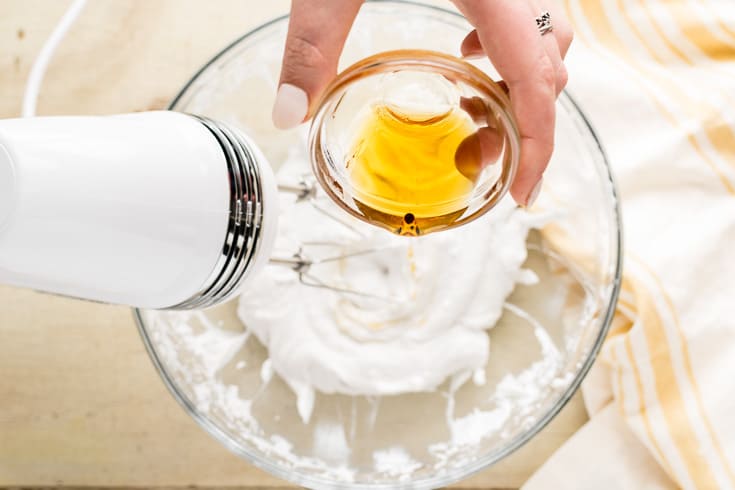 While pudding is chilling, carefully remove the cream from two cans of coconut milk into a medium-sized bowl. With a hand mixer, beat the cream until light and fluffy. Add one tablespoon maple syrup while beating. Set whipped cream aside.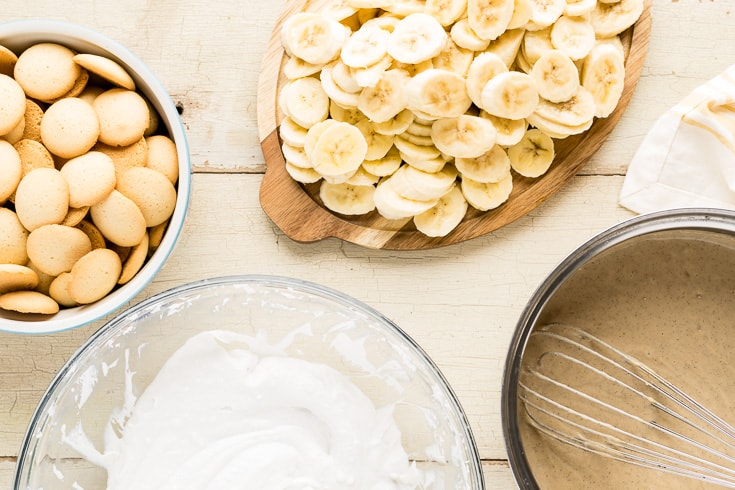 In desired serving dish, starting layering all of the ingredients.
First, put the pudding. Then add the cookies …
Followed by the banana slices and whipped cream.
Repeat in that order until all ingredients are used and whipped cream is the final topping.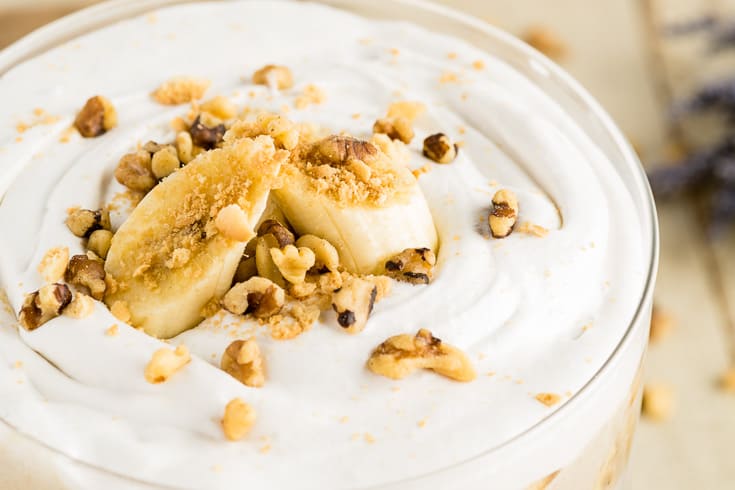 Top with chopped walnuts and any remaining banana slices.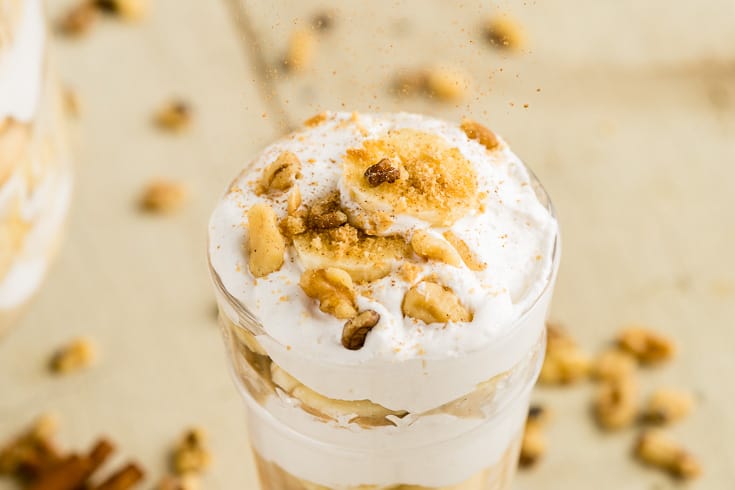 You can even sprinkle extra cinnamon over the top if you want.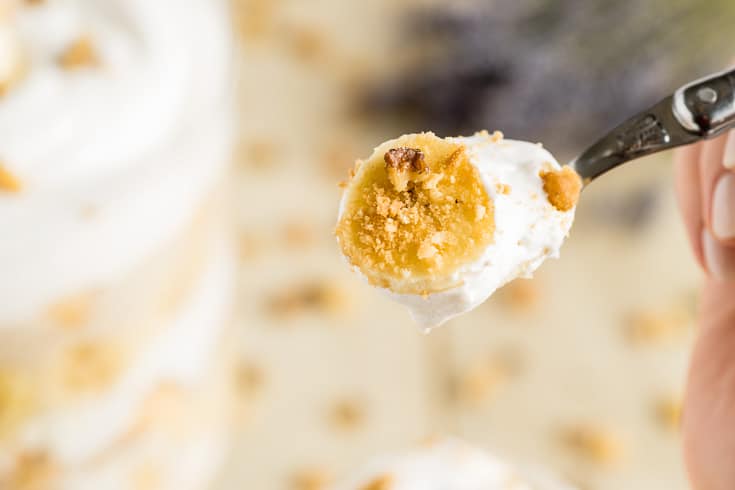 After you've topped your banana pudding as desired, dig in and enjoy!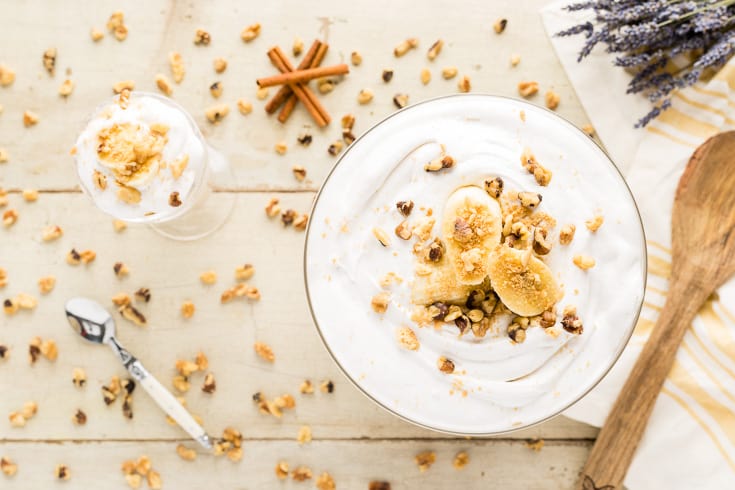 The post Banana Pudding Recipe appeared first on Dr. Axe.
Read more: draxe.com