Click Here And Get This Posted To YOU In PDF Format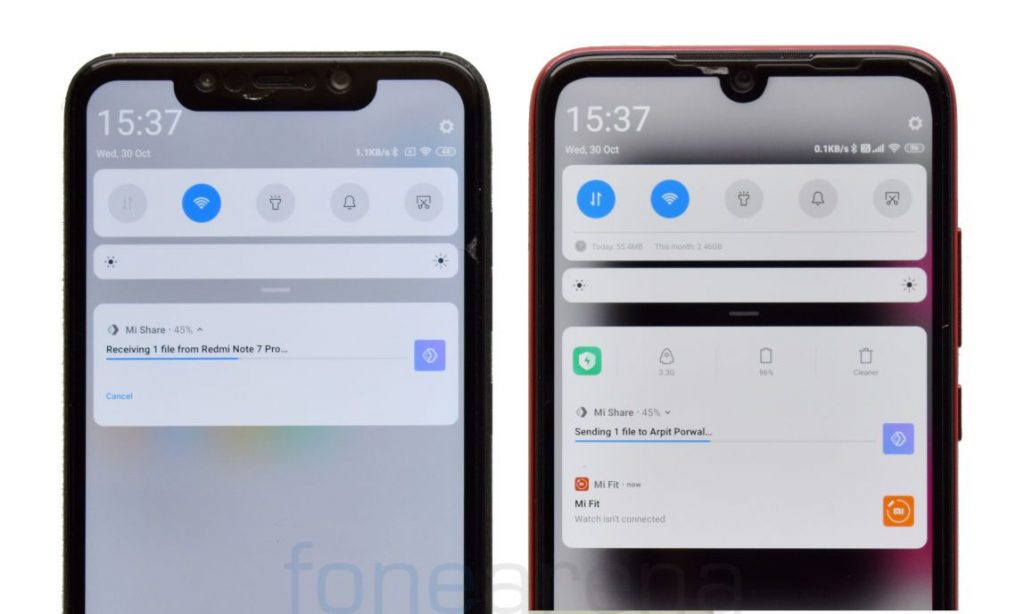 A couple of months ago, Xiaomi, realme, OPPO, and Vivo announced their collaboration for a cross-brand file transfer technology that lets you transfer files quickly (up to 82Mbps). As per the recent Counterpoint Report, 2 out of every 3 phones sold in 2019 Q3 were from one of the above-mentioned brands, so the cross-brand file transfer technology could turn out really helpful for smartphone users in the country.
Xiaomi has introduced this cross-brand technology as Mi Share on MIUI 11, while other brands in the above-mentioned list are yet to roll-out the new file-sharing technology to their users. We tried transferring large files from Redmi Note 7 Pro to POCO F1, both running MIUI 11 Stable and here is an overview of Mi Share.
You can find Mi Share under the Connection & sharing settings.
The user needs to grant Storage and location access to Mi Share.
Turn on Mi Share and Wi-Fi, go to gallery or file manager, choose a file and tap on send, nearby available devices will be shown.
Tap on the available device, post which you should see a pop-up to accept or decline the file-transfer request.
).push({}); }if ( quads_screen_width >= 1024 && quads_screen_width < 1140 ) { /* tablet landscape */ document.write(''); (adsbygoogle = window.adsbygoogle || []).push({}); }if ( quads_screen_width >= 768 && quads_screen_width < 1024 ) { /* tablet portrait */ document.write(''); (adsbygoogle = window.adsbygoogle || []).push({}); }if ( quads_screen_width < 768 ) { /* phone */ document.write(''); (adsbygoogle = window.adsbygoogle || []).push({}); }