Click Here And Get This Posted To YOU In PDF Format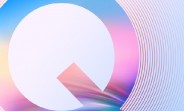 Realme is having an event in China to introduce its new Q series. The announcement was made on Weibo by the company CMO Xu Qi Chase, who said four new products will be announced. This might sound like four Realme Q smartphones, but in reality we expect the Realme 5, Realme 5 Pro, Realme XT and Realme Q1 on stage.
The post on Weibo does not say much about the specs of the phone. We should see another device with four cameras on the back, since the company's Weibo profile is all about the "four-cam era".
One assumption that could be made is a device with the same design on the back -…
Read more: gsmarena.com