Click Here And Get This Posted To YOU In PDF Format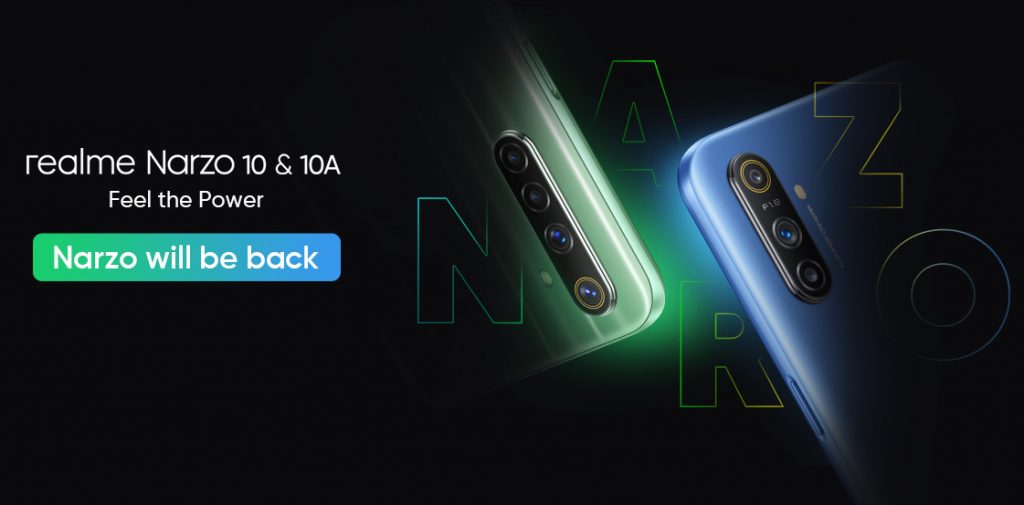 Update: realme just announced that it has now postponed the online launch of Narzo 10 series in India that was scheduled for March 26th to a later date.
With respect to the announcement made by our Honourable Prime Minister yesterday, we have decided to suspend all upcoming launches including #realmeNarzo series.
Time for us to focus on our family & ourselves. Stay at home, stay safe & cooperate with local authorities. pic.twitter.com/4FmdanvgHL
— Madhav 5G (@MadhavSheth1) March 25, 2020
Earlier: Last week realme confirmed that the Narzo 10 and Narzo 10A smartphones will launch in India on March 26th on Flipkart. Due to the ongoing situation and lockdowns across the nation, realme India CEO Madhav Sheth has announced that the company will postpone the sale of the Narzo 10 series smartphones since the company has halted its 'Make in India' facility till further notice from the Government and has asked its employees to work from home.
During these tough times, we are taking initiatives to:
👉 Postpone sale of #realmeNarzo series, current stocks on hold.
👉 Halt our 'Make in India' facility till further Govt. notice.
👉 WFH for all
Hope the health of our people & country's economy gets minimum impact.🙏 pic.twitter.com/6MDZq0na9A
— Madhav 5G (@MadhavSheth1) March 24, 2020
However, …
Read more: fonearena.com