Click Here And Get This Posted To YOU In PDF Format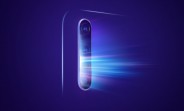 Realme is releasing its newest smartphones, complete with its first ever quad-camera setups. The Realme 5 and Realme 5 Pro are getting unveiled in New Delhi, but you can enjoy the show from the comfort of your home or office thanks to the official live stream.
Starting at 7PM UTC, Madhav Sheth, Realme India CEO, will bring the two phones to the stage. Watch the whole thing live and make sure you stop by our comments section to share your impressions.
And don't forget to stop by our homepage once the event is over for the complete coverage of the new announcements, along with…
Read more: gsmarena.com